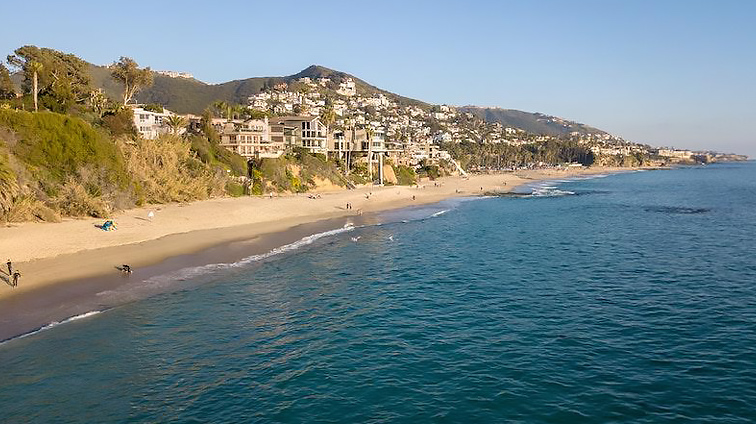 Every homebuyer envisions their ideal vacation home finely.Some years to escape to snow -capped mountains and playful creeks , while others dream of the sand and sounds of waves .for the beach going dreamed,few places rival what Orange County offers.
vast and lively beaches and sun soaked waterfront brought Orange County farm. As result ,many vacation home seekers desire the waterfront estates of Orange County as ideal options for using a vacation home. But going in unprepared in to vacation paradise can be overwhelming .
Below Sanaz Team share some through tips to help vacation home buyers organize themselves and prepare for a vacation home purchase in Orange County.
Organize your finances
Buying a house carries a laundry list of daunting tasks and paperwork to complete. So it only makes sense to try to make your vacation home purchase feel more like the source of leisure it will soon be.
Like with a primary residence, you want to make sure your savings are up to par and your finances are in order. Making a strict budget for a vacation home can help you set a savings goal.
Aim to shop below the budget while striving to save more than you need. That savings cushion can sometimes be the difference between your offer being accepted or not. It will also give you the confidence to offer more if counteroffers push above the asking price.
Once you have your budget set, begin organizing your financial paperwork.
That includes your tax returns, various holdings, and financial statements.
Having these organized and ready can make applying for a pre-approval much easier.
Aim to secure a pre-approval before buying a vacation home to make you stand out to the seller. A buyer that can show a pre-approval usually means business, and the seller can trust that they will deliver on the deal and not back out at the last minute because of financing.
Decide what you want from your home
While money matters are usually stressful, deciding what you want from your future vacation home shouldn't be. After all, if you're checking out properties in Orange County, it's hard not to get excited.
There are a few options to consider before committing to buying a house for vacationing. A vacation home doesn't only offer leisure and can also provide additional income.
Consider sitting down with your accountant to discuss whether it makes sense for you to make your vacation home an investment property, which can be a rewarding prospect in the long term. This comes with taking on specific challenges, since mortgage rates are generally higher for investment properties, and home maintenance becomes more urgent. It may also involve hiring a property manager and always being available for prospective renters.
But for those willing to take on the workload, the additional income from renting your vacation home might help offset the monthly mortgage payments on the property. Once the loan is paid off, you can focus on the property as a separate revenue stream.
Understand your desired home features
It never hurts to daydream about lazy Saturdays by the pool or an open floor plan with a kitchen island and modern appliances. But getting focused and making a must-have list can help streamline your vacation home search.
Having your sights set on what you want and are unwilling to compromise on can help narrow your vacation home options. It may make finding the perfect home harder, but it will help you be confident that you will be satisfied with the home you buy. It is also worth considering that classic features like pools and expansive backyards don't always make a perfect vacation home.
The must-have list will help you here since you can decide what you are willing to sacrifice. For example, if having a pool is the number one amenity you envisioned, then you can prepare to give up on location or price as long as the home comes with a pool.
Outlining necessary amenities and must-have features is one of the best ways to give you a clearer picture of what vacation home you should look for and whether it should be a house or a condo.
Figure out the optimal location
There is no shortage of jaw-dropping neighborhoods in Orange County. Each of its 34 cities offers something unique and exciting for anyone lucky enough to snag a vacation home in the area.
The first thing to remember is Orange County's overall popularity during peak season. This is worth keeping in mind when you navigate the streets of Newport Beach to scout out a home with a Pacific Ocean view.
When the summer months arrive, these same streets become packed with tourists from all over the country. The shopping centers and restaurants you may want to frequent in peace may be packed when you decide to visit.
Other popular areas, such as Huntington Beach and Laguna Beach, can be just as busy. But if you don't mind the bustle, you can choose your neighborhood with no reservations. For those that need tranquility, northern Orange County won't leave you behind.
The northern reaches of Orange County are home to some of the most breathtaking mountain views available in California. The Saddleback Peak, part of the Santa Ana Mountain Range, is a visible part of the County's eastern skyline.
Mission Viejo, well-known for its centerpiece lake, is a prime example that crashing waves and warm sand aren't the only perfect setting for a vacation home. Though crowds flock here as well, the city's pockets of quaint neighborhoods and low key districts generate a calmer atmosphere for vacationers.
Proximity to San Diego or L.A.?
Future Orange County vacation homeowners will choose between two nifty perks: proximity to Los Angeles or proximity to San Diego.
The convenience of Orange County's location in Southern California includes easy access to these two significant cities courtesy of the I-5 highway. For example, Newport Beach and Huntington Beach residents will be closer to L.A. and can expect a driving commute time of around an hour if traffic is forgiving.
San Diego will be the closer hotspot to visit for those who settle in Dana Point or San Clemente.
Either way, knowing that you have access to two famous California cities should guarantee no lack of things to do once you are on vacation.